This New Tab contains images of beautiful sunsets from all over the world. This collection of warm colors will transport you to an enchanted world of beautiful sights. Watching sunsets causes positive psychological effects and this tab will help you have that feeling and make your browsing experience more relaxing. Sunsets are truly mesmerizing with their vivid colors and the changing skies. They inspired many artists, painters and musicians, which we are very thankful for. We found this sunset painting that left us speechless
Did you know?
By the time you see the sun set, the sun is actually already gone? Some of you already know that some of the stars we are looking at are already dead because of the speed of light and the time it takes for it to travel to earth. Well, a similar thing happens with the sun, except the sun doesn't die every night. But thanks to our atmosphere, which bends the light, we are able to see the setting sun in all its glory.
Until now, you were probably able to see the sun setting just at night, but with this tab, every time you use Chrome, there will be a photo of a breathtaking sunset right on your screen (to brighten up your mood 😉 ).
Did you know? #2
Sad, isn't it? It will make you think twice when you look at a stunning sunset. Smoke particles are great for filtering out colors, leaving pinks, reds, and oranges become more vivid. But if pollution gets too high, the sky will just look hazy, leaving a murky sunset that no one really appreciates. This is happening a lot in Rome due to their pollution problem.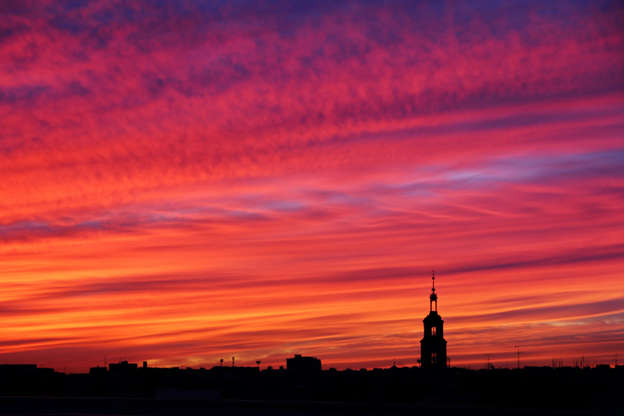 Whether you are a romantic soul or just enjoy the sight of a beautiful sunset, this tab is for you. Feel free to share it with your friends and we hope you enjoy your browsing experience.