New Tab with images of the Marvel's superhero Deadpool.
This movie is the 11th installment of the X-man film series. Deadpool is a fictional character appearing in American comic books and he is a disfigured mercenary and assassin with superhuman abilities. He has a tendency to joke constantly and he is known as the "Merc with a Mouth".
The main character of this movie is Wade, played by Ryan Reynolds, and is known as a funny, sarcastic guy with a very dark sense of humor.
On the site rotten tomatoes, this movie got an average rating of 7/10. The critics commented, "Though it threatens to buckle under the weight of its meta gags, Deadpool 2 is a gory, gleeful lampoon of the superhero genre buoyed by Ryan Reynolds' undeniable charm."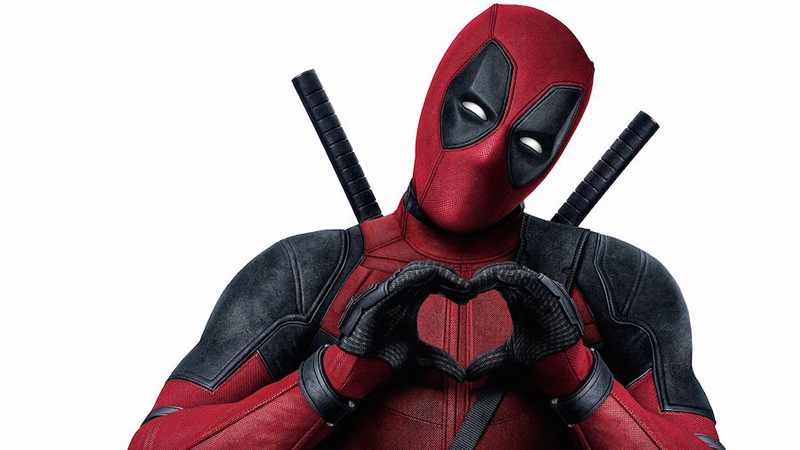 After surviving a near-fatal bovine attack, a disfigured cafeteria chef (Wade Wilson) struggles to fulfill his dream of becoming Miami's hottest bartender, while also learning to cope with his lost sense of taste. Searching to regain his spice for life, as well as a flux capacitor, Wade must battle ninjas, the yakuza, and a pack of sexually aggressive canines, as he journeys around the world to discover the importance of family, friendship, and flavor – finding a new taste for adventure and earning the coveted coffee mug title of World's Best Lover. ( Source: RottenTomatoes )
Here are some facts about the movie that you probably didn't know:
On April Fools' Day 2015, Ryan Reynolds posted on Twitter that Deadpool would be rated PG-13 prompting a horrified backlash from fans who felt that a PG-13 film could not do the superhero justice. Later that day, Reynolds confirmed that it was a prank and that the film would be R-rated.
Studios were reluctant to make the film, and in order to convince them, a three-minute test reel was filmed in 2012. Nothing came of it. But in 2014, someone leaked the reel to the public, and based on the overwhelmingly positive response, the film was immediately put into production.
The only thing Deadpool fears are cows.
The suit that Ryan Reynolds wore in the film actually had a muscle layer underneath it. However, they removed it because Reynolds was already so muscular that the suit made him look too bulky. Ah, the problems of the genetically blessed. So quaint.
Deadpool's only weakness are kittens. And an anti-regenerative ray.
Deadpool can speak five different languages but can say the word "chimichangas" in seven. Classic Deadpool. (Source: Factinate)
Some of the cast members are famous actors such as Ryan Reynolds, Josh Brolin, Morena Baccarin, Julian Dennison, Zazie Beetz, T.J. Miller and Julian Dennison.
This is a new extension with interesting features. We hope you enjoy it and feel free to share it with your friends.