High-quality Baby Girl Backgrounds.
Did you know these facts about newborns?
1. No Kneecaps:
Babies are born without kneecaps. Yes, you read that right. Babies have a structure of cartilage that resembles the kneecaps. These cartilages do not develop until they are fully six months. And that's the reason most of the babies crawl on the arms instead of all fours. In fact, babies can crawl as soon as they are born. No kidding here! The Karolinska Institute in Sweden found that when the baby was dried and laid on the mother's chest for feeding, he could find her chest within an hour. Now that's impressive.
2. May Born Babies Are The Heaviest:
Most of the people presume that January sees the heaviest babies because of all the holiday eating, but that's completely false. Researchers say that May babies are the heaviest. They usually weigh around 200 grams heavier than any other month born babies. The heaviest baby to be even born was a boy weighing 22 pounds and 8 ounces. He was born in Italy in 1955.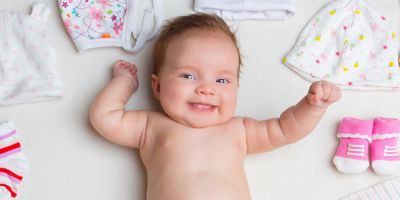 3. New Born Babies Do Not Cry:
Babies howl and scream for what they want or need, but they do not cry. Tears cannot be released or created for about three weeks. That's because their tear ducts are not entirely developed. They do produce enough moisture to keep the eyes healthy, but they won't shed proper tears for several weeks. Some kids do not drop their first tear until four or five months. That's unusual and rare.
4. Babies Have 300 Bones:
Unlike adults, babies are born with 300 bones, which is almost 50% more. The bones fuse together during growth that makes it 206. For example, the skull of the baby has several bones that overlap one another during the birth to help the baby squeeze out. Babies also have a very soft spot on the head called the fontanelle. Before the skull grows completely, it is just a squishy and sensitive area.